Please Support Community Futures Petition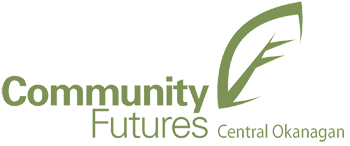 We respectfully request that you please circulate the Community Futures Petition link to the following within your service jurisdiction ASAP and ask them to sign the Petition by/before January 23, 2018 (this will ensure as many signatures as possible are collected in time for the CFNC/RDA Working Group meeting on January 24th):
Volunteers serving as local Community Futures Board members
Volunteers involved with local Community Futures Committees
Clients who have been served by Community Futures organizations
Community leaders involved in one way with stakeholder groups such as municipal and regional governments, local business groups, other community organizations, colleges, etc.
Individuals who have either been involved with or impacted by any Community Futures community economic development initiatives
Others who you may identify as being supportive of the Community Futures Program and its accomplishments
To help collect the largest number of signatures as possible, please also encourage the above individuals to share the Petition with others in their networks who may be interested in signing the Petition as a show of support for the CFNC proposal to see the Community Futures Program renewed and modernized.
For your reference, the Petition reads as follows:
We, the undersigned, wish to express our strong support for the Community Futures Network of Canada's proposal for the renewal and modernization of the Community Futures Program of Canada that was submitted to Minister Navdeep Bains on March 25, 2017.
Since the Community Futures Program was launched in 1985, Community Futures organizations have achieved remarkable results helping to start and grow thousands of successful businesses and, through a wide variety of community economic development initiatives, they have been successful in developing stronger, more vibrant and sustainable communities across Canada. We believe that it is time to modernize the Program and increase the Program's budget so that it can achieve its full potential.
As volunteers, community leaders and stakeholders, we believe it is vitally important to ensure that the Community Futures Program has adequate resources to help Canadians living in communities situated outside of the large metropolitan centres of the country achieve the benefits of Canada's Innovation Agenda.
It is important that the Community Futures Program be improved and additional financial resources applied so that rural Canadians can receive the assistance they need to grow their local economies, improve conditions for investment in their regions, enhance Canada's innovation performance and help increase Canada's share of global trade.
In their proposal submitted to Minister Bains in March 2017, the Community Futures Network of Canada presented these four recommendations for consideration:
1. Modernization of the Community Futures Program
2. Appropriate, Equitable and Stable Program Funding
3. Integrated Program Policy Development and Evaluation
4. Collaboration in Federal Program Delivery
We are requesting that these recommendations be adopted without delay.
Should you have any questions or wish to discuss this matter further, please don't hesitate to contact me.
Thank-you in advance for your support and assistance with this important Community Futures Program initiative!
Regards,
Cheryl Johnson
Executive Director
Community Futures British Columbia
#C230 – 7871 Stave Lake Street
Mission, BC V2V 0C5
T: 604-289-4222 ext 225
E: This email address is being protected from spambots. You need JavaScript enabled to view it.