iGen Live Pitch Competition at Okanagan Centre for Innovation
The 2018 iGen finalists had an opportunity to do a live pitch to judges on Thursday, June 7. Congratulations to the senior winner Outsource Tutors, and the junior winner Oyster Barrow! ​The iGen challenge is for grade 7-12 students that want exposure to mentors and learning in innovative sectors of our local economy.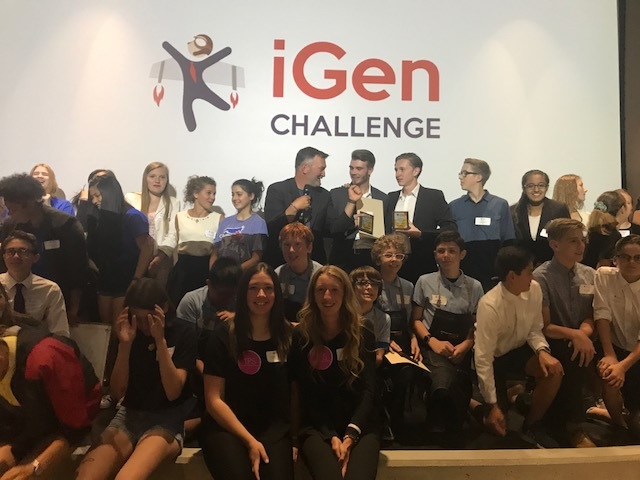 The students gain access to mentors from the local businesses to help them find innovative solutions to real world problems (UN Sustainability Goals).
Students were guided through a start up process to create companies and pitch their ideas to members of the innovation ecosystem in Kelowna. Many young entrepreneurial minds in Central Okanagan Public Schools need coaching, mentorship and opportunity to innovate. The iGen challenge has been created to meet this need.