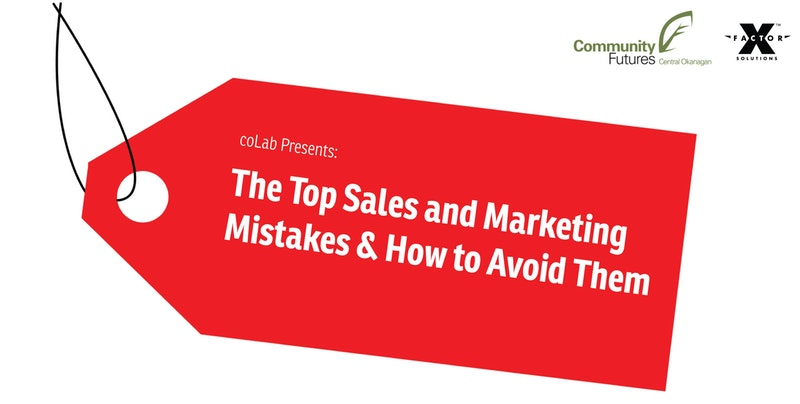 DATE AND TIME
Thu, November 30, 2017
9:00 AM – 12:00 PM PST
LOCATION
Okanagan coLab
204, 1405 St. Paul Street
Kelowna, BC
Everyone wants to sell more, but most don't know how.
The best companies are invariably more skilled, better organized, employ better tactics, and are more motivated...but how do you do that? This session will be high in actionable takeaways you can start implementing immediately. You will uncover proven strategies to meaningfully engage your teams and increase your sales.
Some of the topics that will be covered:
how to make plans that actually get executed
keys to keeping your team motivated
what kind of sales training actually works
how to build digital media strategies that constantly bring you paying customers
how to get inside your prospects heads and motivate them to buy
how to build integrated sales and marketing systems that sell over and over again
This session will not be ordinary – and it will help you.
click link to register https://www.eventbrite.com/e/the-top-sales-and-marketing-mistakes-how-to-avoid-them-tickets-39407200999
Presenter:
Kim F. Hoyer
Kim travels worldwide sharing insights on leadership, sales, marketing, innovation, strategic advancement, and human performance and happiness. He is best known for his trademark, "P4 Advancement System" which is a framework that helps individuals and teams move beyond the ordinary and hit whatever targets they set for themselves. This P4 methodology combines planning and innovation with keeping people happy, productive, and executing over and over again.
Kim is a strategic thinker and implementer. He is in the business of helping entrepreneurial people accomplish anything they set their minds to. He has a history of producing strong results for Fortune 500 clients, small and medium businesses, school districts, colleges, and universities. His approach combines fun, flexibility, attention to details, and an entrepreneurial fun style. He and his team are committed to providing innovative and proven solutions... with guaranteed results.
Clients Kim has helped include:
Cirque du Soliel, Leviton, The Calgary Flames, RBC Royal Bank, Manulife Bank, Rogers Communications, Packers Plus Energy Services, Manulife Bank, The Brick, Lufkin, Panorama Mountain Village, 1-800-GOT-JUNK?, Castle Mountain Resort, The Calgary Exhibition & Stampede, Grand Pacific Resorts, SUN Nissan, Ambrose University, Abbotsford School District, Farm Credit Canada, UBC: Carey Theological College, TRAK Kayaks, and Medican Construction ... and thousands of successful small and medium sized businesses around the world.